In industrial environments, often for many different applications, pallet transfer systems is frequently used. In this operation, typically, any piece of machinery will be utilised for moving pallets around an automated system.
With the help of a pallet transfer system, it is possible to move a stack of pallets, pallets fully loaded with product, or empty single pallets too. Such a system is also available with Top Industries, which has designed and supplied many different kinds of material handling systems.
This kind of system can be useful to reduce the number of repetitive manual operations and can free your operators and forklifts to do any complex tasks.
Pallet transfer systems can particularly be quite useful to move completed pallets away from any robotic product stacking cells and also, where any operator's presence may cause the cell to stop operation at any time.
Pallet changer
A pallet changer can be one of the most sophisticated machines for pallet transfer. This kind of pallet changer can help an operator to exchange the pallet under a load without even touching them.
This kind of pallet changer can be custom-built for any industry that is looking for any specific stack heights and their loads are quite stable while they are resting on their side.
The system of side clamping will ensure that a load will be able to maintain its integrity. This kind of pallet changer is a fully automated system and is fitted with fixed guarding.
V-changer
The "V Changer" is another handling solution available for pallet transfer equipment. It will have totally a hands-free operation. Because the loading table is available at the ground level, the V Changer can easily be loaded or unloaded by using a pallet truck.
Your stack integrity can be retained by tipping your load by using the "V" cradle method. This V-Changer has a maximum capacity of 3,000 pounds and can handle loads from 23″ to 90″.
A few more options are available for pallet transfer, which are as follows: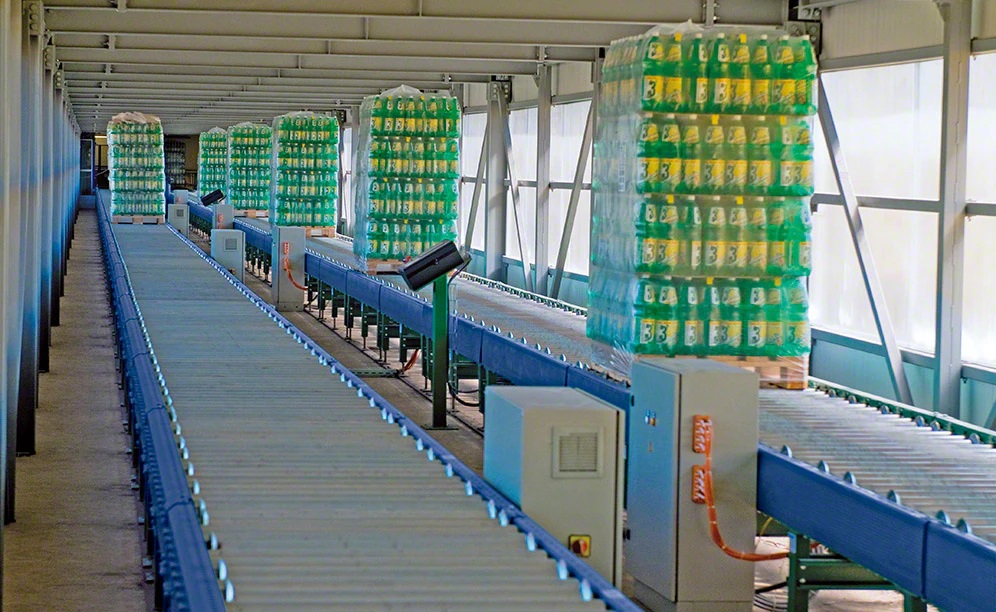 Chain conveyor
A chain conveyor is one of the cost-effective options to move pallet.
Pros:
Low cost
Robust
Not weight-sensitive
Simple to repair
Cons:
"Set down" placement will be necessary
No accumulation
Less forgiving to any imperfect pallets
Generally unable to turn
Roller conveyor
Roller conveyor operation is similar to chain conveyors, but may offer more versatility.
Pros:
Can easily be operated in different directions
Can move your pallets in a curved path
Allows accumulation
It can associate with chain conveyors
More forgiving with any imperfect pallets
Cons:
Often more complex
More expensive
Often carry less weight compared to chain conveyors
Higher maintenance schedule
Pallet transfer cart system
A transfer cart system can be a more complex system compared to either any chain or roller conveyor. They can only be used when a conveyor system may not be feasible to complete the necessary pallet movements.
You can follow on Twitter to know about the recent activities of Top Industries by visiting at https://twitter.com/ToppySrl.